Or in another sense, how the heck do you address an invitation? Note that I was taught the more traditional practices at a youngish age. Those that are closest to me know that it is a detail I have become quite nick-picky about, sadly. However, having planned Brooklyn weddings, I know *new* generations are being more lax when it comes to address etiquette.
Below I review the varying levels and possibilities to addressing an envelope, escort card, and table place card as well as several other areas I frequently get questions about. At the end of the day it's important to remember: this is your event, so if you want your cousin Neil to be addressed as Otis, then by all means :)
First, the envelope:
The outer envelope (and yes, there is such thing as an inner envelope) is the most formal placement when it comes to names. Variations depend on who you are addressing: single individual, married couple, married couple with different last names, married couple and one or both spouses are doctors, a couple that is not married but lives together, a family with children (under 18), and so forth. 
Inner Envelope:
If you have a heftier stationary budget - keep reading. If not, skip ahead. The inner envelope is a chance to be more informal. Let's say you utilized the most formal practice on the outer envelope, the inner envelope can be reserved to maintain that formality or work your way down the informal ladder as outlined in the above section.
Photo by: Fourteen Forty
Escort Card vs. Place Card:
It's really simple, an escort card will *escort* your guests to their designated table whereas a place card escorts the guests to their designated table, but also *places* the guests at a specific chair around the table. Escorting is more informal and placing is more formal. 
You don't necessarily have to have a card to achieve escorting or placement. Here are some of my favorite trends of the moment that not only allows you to express individuality, but can be a wow factor and set your event apart. And who doesn't like using utility as decoration?
Photo Provided by: Glitter, Inc.
Photo Provided by: Ruffled Blog
 Photo Provided by: Mon Cheri Bridals
Miss vs. Ms. and when a boy becomes a Mr.:
First, let me just say, I feel so old-school writing this differentiation, but here it goes. A girl or single lady under the age of 30 or so who has never been married is typically addressed as 'Miss'. 'Ms.' is used when you don't know of the individual's marital status or a single female older than 30, but I like to us 'Ms.' whenever that individual has become a professional of whatever sort. I find it more respectful than addressing your 29-year-old sister who doesn't want to get married Miss Sarah.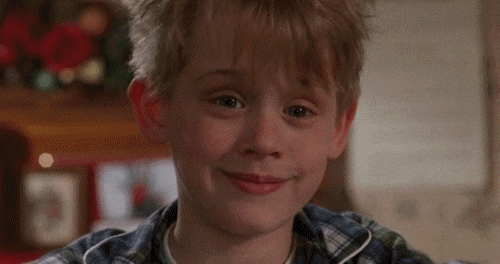 Not sure why there is one more title for a female than a male, but it exists, so I write on...
'Mr.' should only be used when the male guest is 18 or older. If the male guest is younger than 18, you would just address them by their first name and last name. For example, Kevin from Home Alone would NOT be Mr. McCallister, he would be Kevin McCallister.
Please reload